It can proudly be mentioned that Multan Plastics is leading the plastic tapes industry from the front and has become a specialist in the production of self-adhesive tapes, a product of which multiple types are on offer with unique advantages for clients across several industries. Beginning with BOPP tapes with applications in the sealing of cartons, bundling, and general packing, to tapes used for business purposes such as Masking tapes and Duct tapes to Aluminum Foil tapes, we have got the entire range available for our valued customers. 
Multan Plastics prides itself on having become an organization that centres around the unique needs of its clients, reason enough to have a strong foothold in different industries. Our tapes are used in a range of different organizations belonging to industries including food production, logistics, packing and moving, groceries, engineering, and more. Once again, we lead our industry on the basis of paying close attention to our clients' unique product requirements, and then giving them exactly what they need.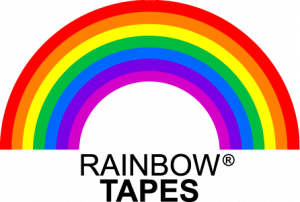 Multan Plastics is particularly proud of its well-renowned brand of tapes, Rainbow®. Though we love tailoring our products in accordance with the varying needs of our clientele, we are glad to note that a significant number of customers across Dubai and neighboring countries prefer Rainbow® over other brands available in the market. We believe it's the eminent quality, holding strength, and wide accessibility that has made Rainbow® tapes the first choice of a majority of commercial and domestic users in this region. With our everlasting commitment to research and development, we will surely reach the highpoint of excellence across multiple markets.